TH Capital shares International Investment Insights during "Investing in Europe Summit 2017"
Rafael Ratzel - Head of International Business at TH Capital - joined the "Investing in Europe Summit 2017" as a panel speaker alongside other senior executives from the Chinese PE industry. The annual event brings together Chinese financial and strategic investors seeking investment opportunities in Europe and highlights key developments and trends in the industry and market. During the panel Mr. Ratzel shared the practical experience that TH Capital gained from its overseas investments in North America and Europe and highlighted the importance of aligning overseas investment strategy with underlying needs of Chinese portfolio companies and partners. As mentioned during the panel by Mr Ratzel, the success of Chinese outbound M&A in the future will lie in the ability to find and clearly understand the needs of Chinese enterprises and to translate those into investment opportunities with a concrete growth strategy for targets in Europe and North America.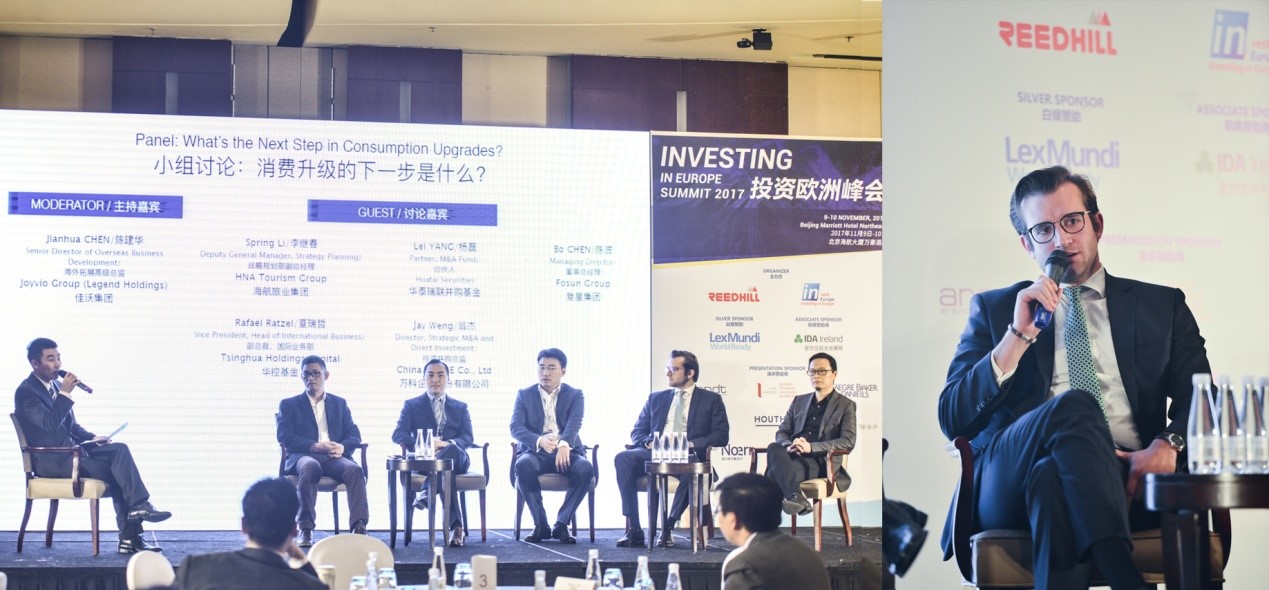 In line with this strategy, TH Capital has already successfully completed overseas acquisitions in the fields of aviation services, welding lasers and lens technology. The success of these projects is built on identifying the needs of our domestic platform investments, locating concrete opportunities among our global network of partners and closely collaborating with portfolio companies in deal execution.