During the annual Prism Awards ceremony, held on January 31 2018 at the SPIE Photonics West in San Francisco, California, German industry leader LIMO was awarded the highest honor of the global optoelectronic industry in the category of Material Processing & Additive Manufacturing. LIMO is a subsidiary of TH Capital invested FocusLight, making the Xi'an based industry leader the first Chinese company to win the prize. Past winners range from tech transfer accelerators (ALPhANOV) to multinational conglomerates (General Electric).

After the ceremony, FocusLight chairman and "1000 people plan" member Dr. Liu Xingsheng said: "The PRISM Award is regarded as the OSCAR for optoelectronics' industry. The competition is very significant and we are proud to count LIMO a member of the FocusLight group!"
TH Capital founder and CEO Yang Zhang congratulated his firm´s portfolio company: TH Capital began to actively expand the international business in 2015 and has actively been developing our portfolio companies internationally in recent years, focusing especially on developing markets and acquiring technology in North America and Europe to the benefits of shareholders, businesses and society. We are proud that our work is recognized on a global level and take the PRISM award for LIMO as encouragement to continue our work supporting the active internationalization and technology upgrading of our portfolio to strengthen their competitiveness."

 
About PRISM
Prism award was founded in 2008 and is awarded annually to the most innovative companies in the industry. The award is the leading industry award in the photoelectric industry, recognizing innovation and breakthroughs in optics, photonics and imaging sciences. The international jury awards global companies that solve big problems and improve life through optical technology.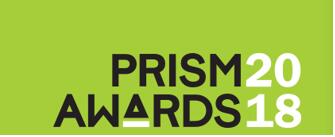 SPIE CEO, Eugene Arthurs highlighted the meaning of the award as "Prism recognizes particularly outstanding examples of the imaginative range and innovation reach of photonics R&D. We are grateful to help move the development of laser, illumination, scanning, and other technologies into the applications used in everything from your phone to automobile."
About Focuslight
Focuslight Technologies is a fast-growing laser company that develops and manufactures high power diode lasers, for applications in advanced manufacturing, life science, research & engineering, and lighting & display. With its extensive engineering expertise in thermal, optical and mechanical design, die bonding, FAC assembling, fiber coupling and system integration, Focuslight is dedicated to providing customers with well-matched comprehensive solutions. Founded in 2007, the company is headquartered in Xi'an, China. Focuslight is committed to providing our customers with reliable, high performance laser products and superior services.
About LIMO
LIMO is an international leader in the field of efficient beam shaping. Headquartered in Dortmund, Germany, an interdisciplinary team made up of more than 200 engineers, physicists, technicians and a host of other specialized employees works together to develop and to produce: Optical components, Beam shaping systems and Comprehensive optical solutions. Since 1992 the company has provided solutions that have altered the industrial and research landscape significantly, particularly in the field of refractive micro-optics. Within a short time, we then expanded our product portfolio by developing high-performance diode lasers and beam shaping systems for all types of lasers. Since May 2017 LIMO is part of the Focuslight Group and part of the TH Capital portfolio.
About TH Capital
TH Capital is a Beijing-based private equity investment fund with a focus on high-end technology, industrials and healthcare. Since 2006 the fund has grown steadily, identifying and investing in China´s leading technology enterprises in high growth industry segments. TH Capital, as the largest institutional investor in FocusLight technology and has been supporting the company´s internationalization through mergers and acquisitions vigorously.